Be adult; work with adults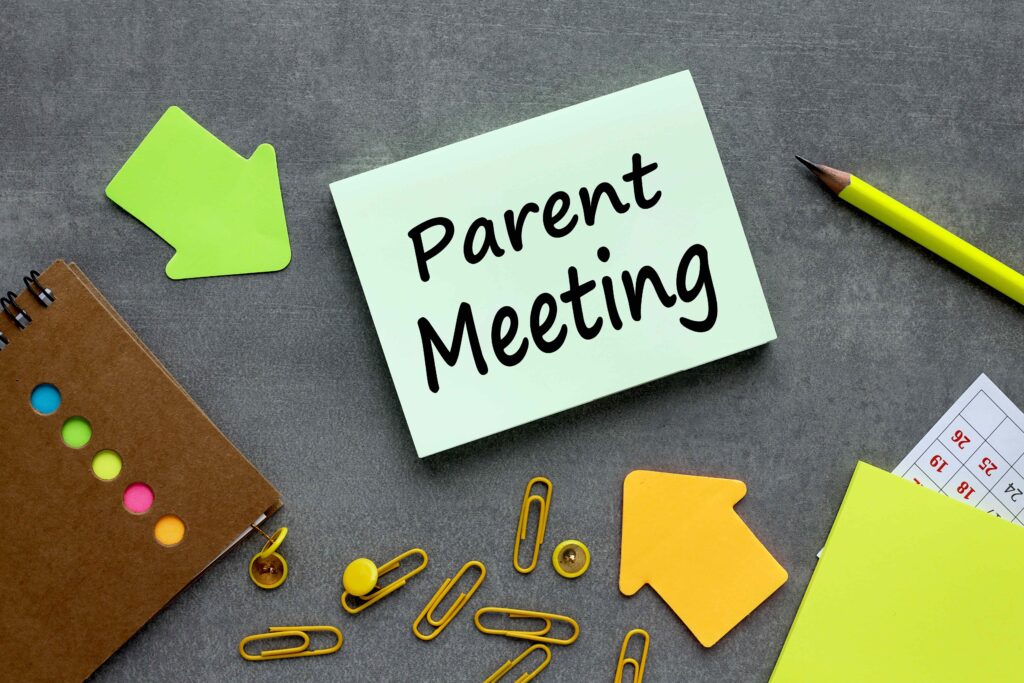 Wouldn't it be great if every organisation was blessed with adults being adult all the time? However, the truth is we all behave differently in different contexts and at different times in the workplace, and sometimes the wrong behaviours emerge.
The "Parent Adult Child" model gives a really useful perspective on how individuals' behaviour can differ and can change depending on the situation, individual and/or group.
In an ideal world, the best leaders have an adult to adult relationship with their colleagues. However, such is the nature of leadership that, on occasions (for example, when intervening) we need to change our mode of operation into a more demanding, parenting style.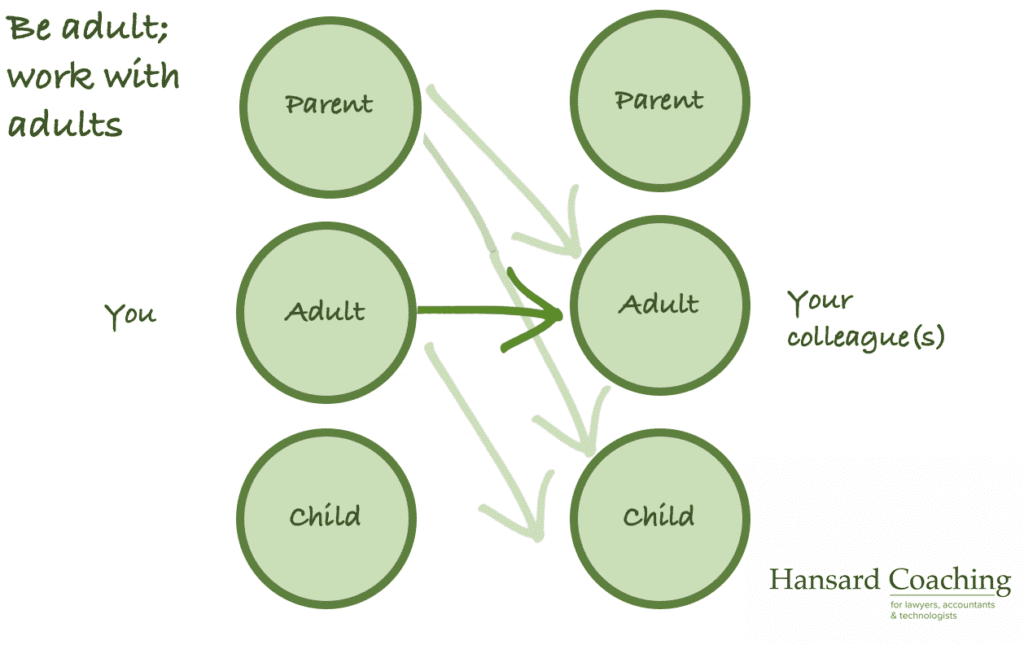 Whilst this is often inevitable, my sense is that this should be kept to a minimum. Too much parenting creates too much directivity and doesn't encourage good listening, collaboration, creativity or self-actualisation. In turn this can lead to individuals not feeling able to act on their own initiative and reducing autonomy.
Crucially, it's also important to avoid a dependency relationship with a colleague, and this can be the unintended outcome of a parent/adult relationship in the workplace.
Whilst I've seen it on quite a few occasions, child-like behaviour is not appropriate in the workplace. Yes, moments of high stress and conflict can lead to it and if it does happen, parent-child interactions do occur, even though they might not be desired. If this childlike behaviour persists, it is more than likely that the individual needs some sort of specific support or just may be in the wrong business.
So, take a moment to think through how you are really showing up at work and try to be in adult to adult relationships as often as you can. The more adult we are the more adult outcomes we can achieve. But most of all, no kids at work please, because parenting is best kept at home.